Dental Staff South Jordan Utah
Meet the Staff at Willden Family Dental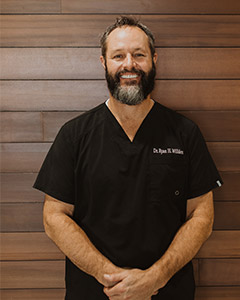 Dr. Ryan H. Willden has a great reputation of getting to know his patients, carefully listening to their questions and explaining in detail what procedures would be best suited for their needs and goals. His top priority has always been providing his patients with the highest level of comfort and quality dental care.
Dr. Willden was born in Salt Lake City, Utah and raised in Sandy, Utah. He graduated from Alta High School and then went on a LDS mission to Anchorage, Alaska. His interest in dentistry began while playing basketball at the College of Idaho where he was on a full-ride scholarship. After graduating in chemistry, he was accepted into Marquette Dental School in Milwaukee, Wisconsin where he graduated in 2003.
Coming home to Utah, Dr. Willden opened a practice in South Jordan doing what he loves most. Treating patients, young and old. He's build an office that's welcoming to individuals in all stages of life with all staged of oral care needs. He's invested in state of the art technology so all of your oral hygiene and dental needs can be treated under one roof—from x-rays to dental implants, from root canals to periodontics. Dr. Willden is also Board Certified to administer oral conscious sedation for cases that require "sleep dentistry."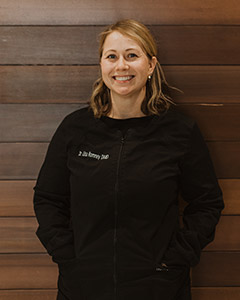 Dr. Lisa Romney was born in Salt Lake City, Utah and grew up in the Millcreek area. She graduated from Skyline High School and received a bachelor's degree in Biology from the University of Utah. While in college, she worked as a dental assistant for a year and fell in love with the field of dentistry.

Working with a great staff in order to help patients find the best solution for their dental needs was something that spoke to her. She was thrilled to be accepted to Temple University, Kornberg School of Dentistry, which is well known for its excellent clinical education. While in dental school, she was able to volunteer twice with the Great Shapes, 1000 Smiles Project and provide dental care and education to rural areas of Jamaica.

She graduated with her DMD in 2009 and choose to continue her dental education with a year long Advanced Education in General Dentistry residency program at Temple University, where she gained greater knowledge and experience with dental implant restorations, large fixed prosthodontics (bridges), and case coordination with medical doctors and other dental specialists.
Although Dr. Romney's experience in mouth restoration and smile restoration is extensive, it's not limited to just that. She loves treating kids, teens, parents, adults and aging patients.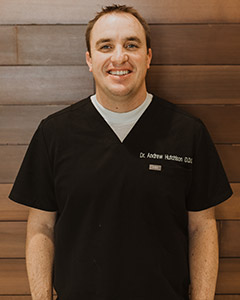 Dr. Andrew Hutchison was born and raised in Murray Utah. After graduating from Murray High (Go Spartans!) he served a mission in Mexico City, where he learned to speak Spanish fluently. He then graduated from Brigham Young University with a degree in Business Management. After that, he attended the Virginia Commonwealth School of Dentistry in Richmond Virginia where he received a Health Professions Scholarship. Following dental school graduation, he entered active-duty military service as a Captain in the U.S. Air Force. He completed a one-year Residency in Advanced Education in General Dentistry where he learned and implemented the latest techniques in oral surgery, IV conscious sedation, and root canal therapy. He is also certified in Advanced Cardiac Life Support. After his residency, Dr. Hutchison had the distinct pleasure of serving military members and their families on Air Force bases in Aviano, Italy and Mountain Home, Idaho. Now, "Dr. Hutch", his wife Katie, and two boys are excited to be back in Utah near family and friends.
Willden Family Dental Front Office Staff
When you walk into Willden Family Dental, you immediately notice a difference. Our front office staff exceeds the warmth of our cozy practice and helps you and your family feel welcome.
Patients are continually commenting on how friendly and helpful the front staff is. We have been known to give your child a sneak peek at our treasure chest right when they come in so they get excited about seeing the dentist or hygienist—whether they need extensive dental work or a regular dental exam.
With staff from Draper, Salt Lake City, Sandy, South Jordan and West Jordan, there's sure to be a connection while you wait for your appointment with one of our dentists.
Dental Hygienists at Willden Family Dental
Regular checkups and cleanings are a vital to a healthy mouth. That's why we hire the best. Our staff of hygienists includes seasoned professionals coupled with young minds with cutting-edge technology. As a team, they work together to discuss new ideas in hygiene and tested practices that have worked well for years.
Their personal interests are broad and reaching so you'll never have to struggle to have a fun conversation—if it's possible with a mouth full of dental tools. And if you're in any phase of periodontal therapy, our team of hygienists, doctors and assistants will treat your needs.
Regardless of the hygienist that sees you during your appointment, rest assured that your teeth are being cleaned and provided with full oral care by licensed professionals that also care about you and your family.
Our dental assistants are a bright spot at Willden Family Dental—along with the rest of the staff.
Whether you're in the dentist chair for a checkup, x-rays, inlays, onlays, dental implants or a dental crown, our assistants are ready to help the doctors give you the desired results. They're fun with kids and charming with adults, and most of all, they are professionals.
Our Team, Our Commitment as Dental Professionals
We are committed to treating all of you and your families dental needs respectfully. Along the way we will enjoy getting to know you better while keeping your beautiful smile healthy… and we'll have some fun along they way!
Complimentary Insurance Evaluations
(801) 446-4668
 10654 S. River Heights Dr.  Suite #330
South Jordan, Utah 84095
Complimentary Insurance Evaluation